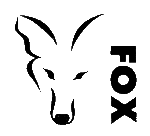 The handle and 106cm arms are manufactured from high-grade composite fibre making it incredibly light, but with specific areas re enforced it retains exceptional strength. Two metal spigots are moulded directly into the spreader block providing even greater strength. The block also incorporates a dedicated slot to house a large beta light whilst the arms have positions to locate two smaller ones. Special interior net handles allow fish to be lifted and carried safely to the unhooking mat.
RRP £99.99 OUR PRICE £84.99

Terry Eustace 42" specimen net and handle.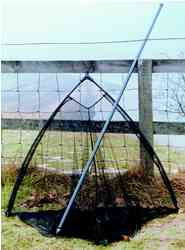 Reverse taper arms reinforced at the spreader block
Nylon drawcords/aluminium collars
Top quality mesh netting
Black aluminium spreader block
6ft 1 piece handle
RRP £ 89.99 OUR PRICE £69.99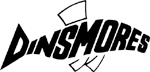 Deluxe 42 inch landing net with handle.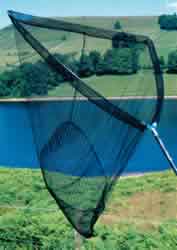 6ft strong fibreglass handle
Alloy spreader block
Tapered removable arms with reinforced ends
42" twin mesh netting
Supplied with cloth bag
RRP £69.99 OUR PRICE £39.99
Budget 42" Specimen landing net.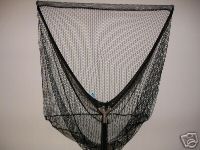 42" Specimen landing net
Complete with 6' ,1 piece handle.
Nylon spreader block
RRP£49.99 OUR PRICE £29.99